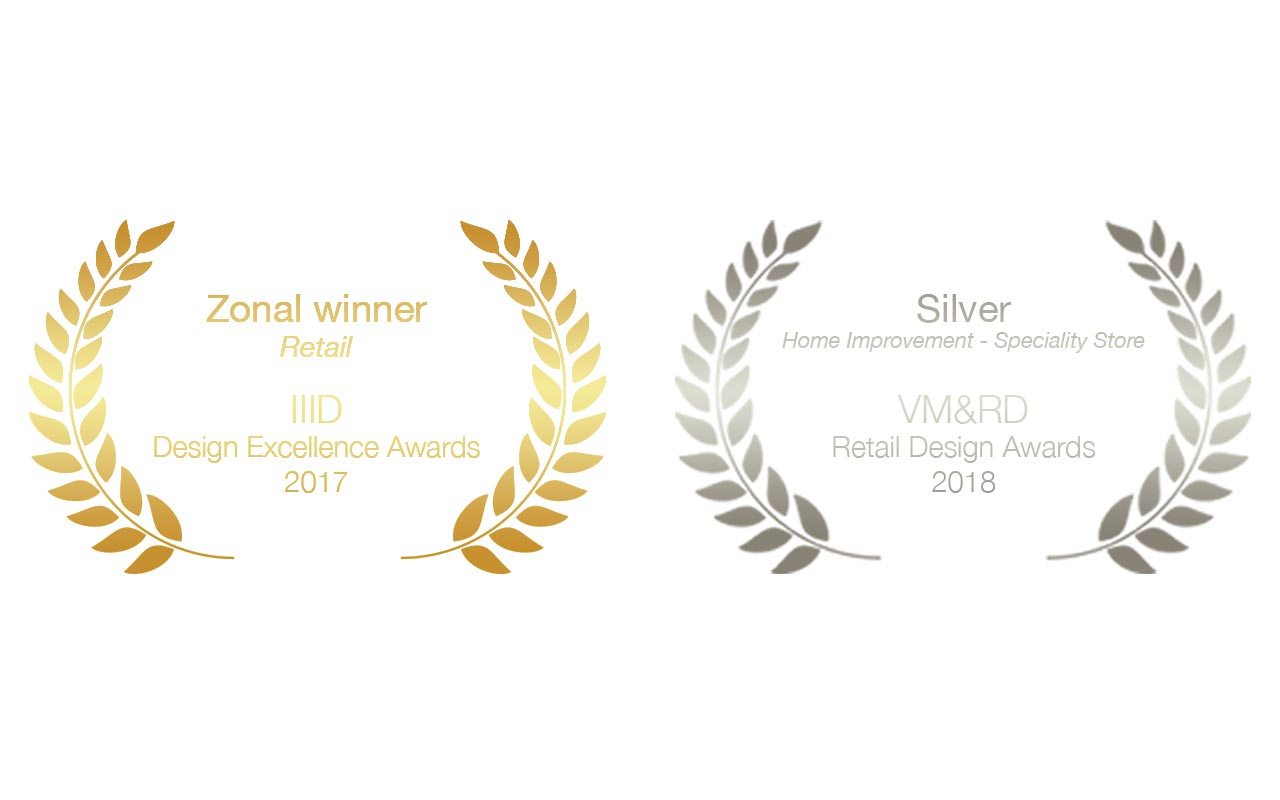 Innoval is an experiential centre by Legrand, a market leader in electrical and digital building infrastructure. Legrand's offering comprises of products across verticals such as Home Automation, Wiring Devices, Energy Distribution, etc. The idea behind creating Innoval was to simplify this highly technical body of information for the customer, by curating products in an experiential and interactive narrative that is easy to understand. The design approach, which is driven by the brand's values and the context of the Indian market, is focused towards providing a holistic overview and a hands-on experience that can help customers make an informed choice.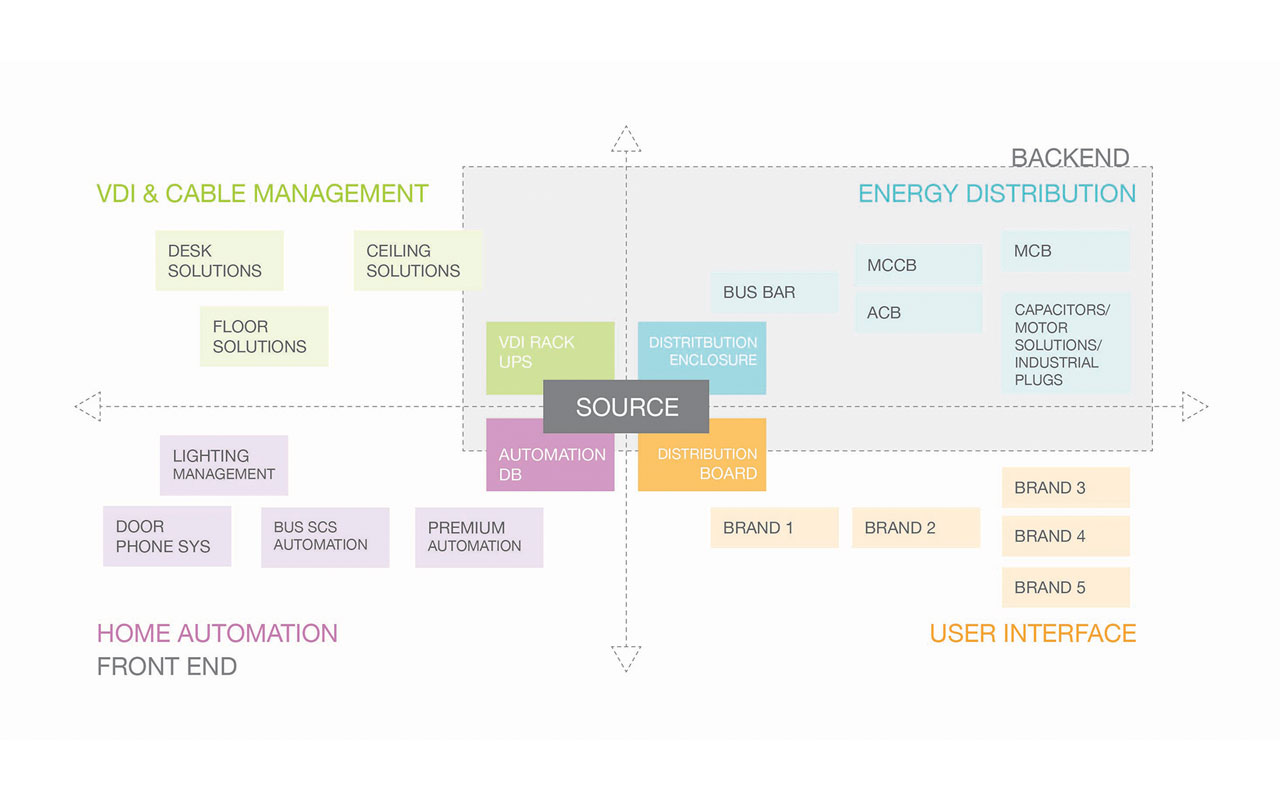 The Narrative
The narrative at Innoval is based on the concept of 'Source to End Usage', where products are arranged in relation to each other and according to where they fall on the energy and data distribution grid. This helps provide an overview for ease of understanding. For example, the Energy Distribution display is designed as per the Ampere rating, to showcase solutions that meet every need across the entire energy grid from 6A to 6300A. Legrand's Workspace & Cable management solutions are combined together in a holistic contextual display that is designed as an abstract workspace.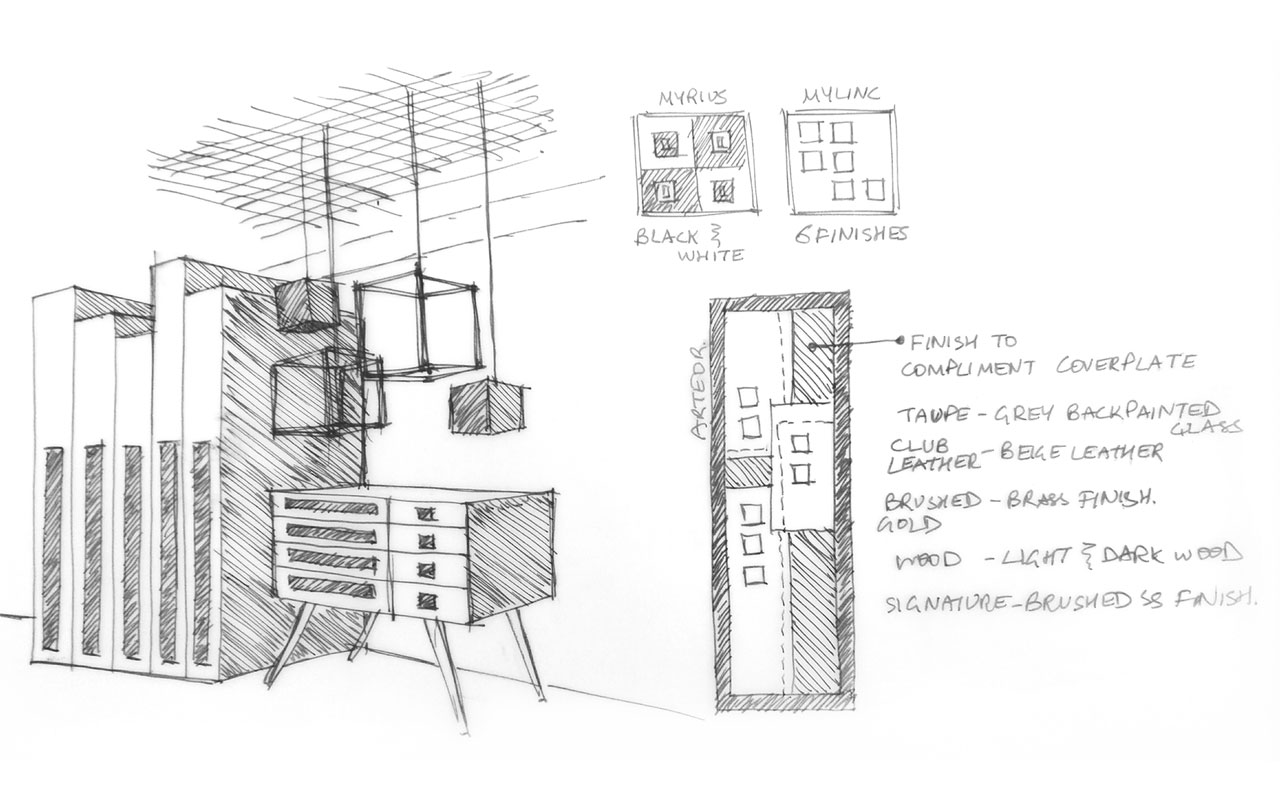 The Design Approach
The design approach is based on the concept of Designeering, which is intrinsic to the approach Legrand takes towards product creation. The approach stems from the thought that although the workings of an electrical product may be technical, the process of using, choosing and understanding the product should be as simple as possible. For example, Legrand's User Interface offering is a sea of information with multiple brands and categories. The communication system helps the customer make a choice by segregating aesthetic and functional information and by allowing customers to compare a category across multiple brands at the same time.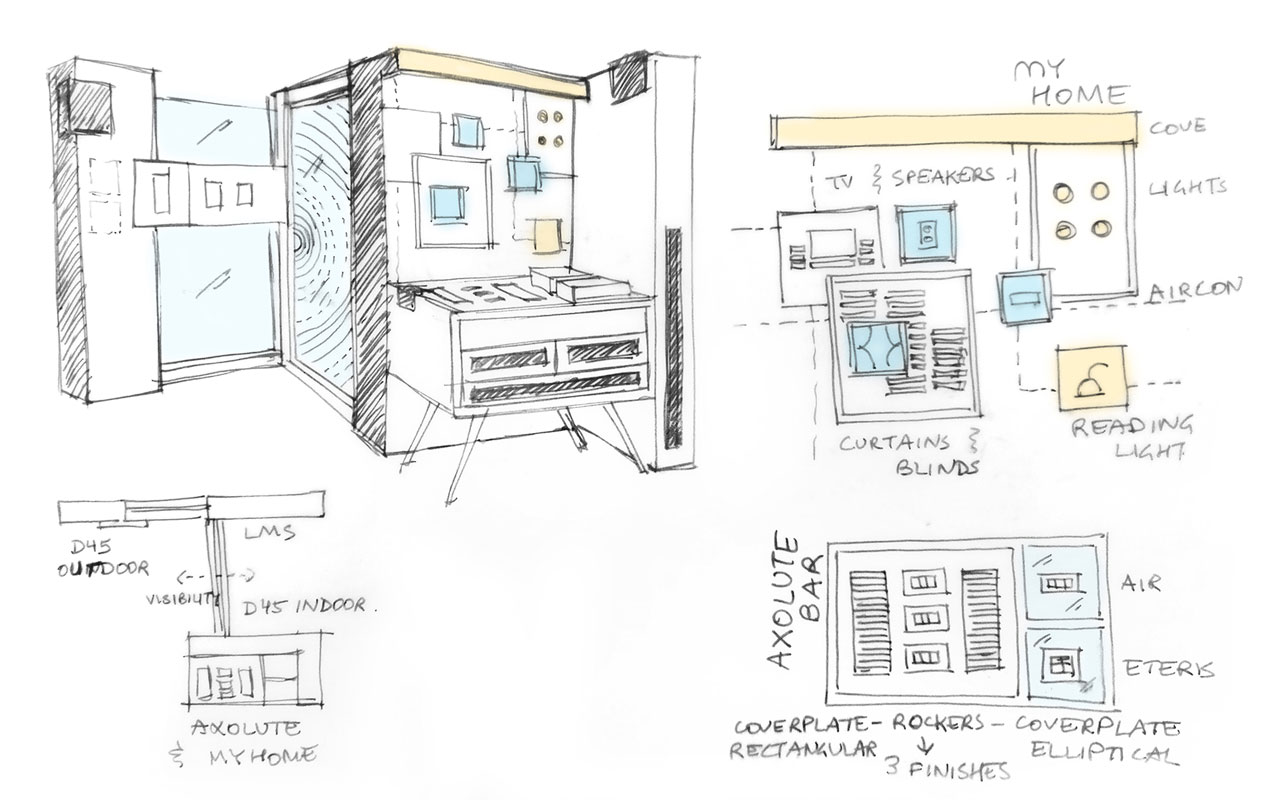 Interactive displays
Most products are showcased using interactive displays, like the MyHome Automation display, where one can explore automation possibilities. However, there was a conscious effort in creating engaging displays even for products that are traditionally presented as passive displays, like the Axolute Bar, where one can experiment with a variety of coverplate finishes for switches. One of Legrand's own premium automation offerings has been used to create a fully automated display environment to provide visitors with a more engaging and involving experience.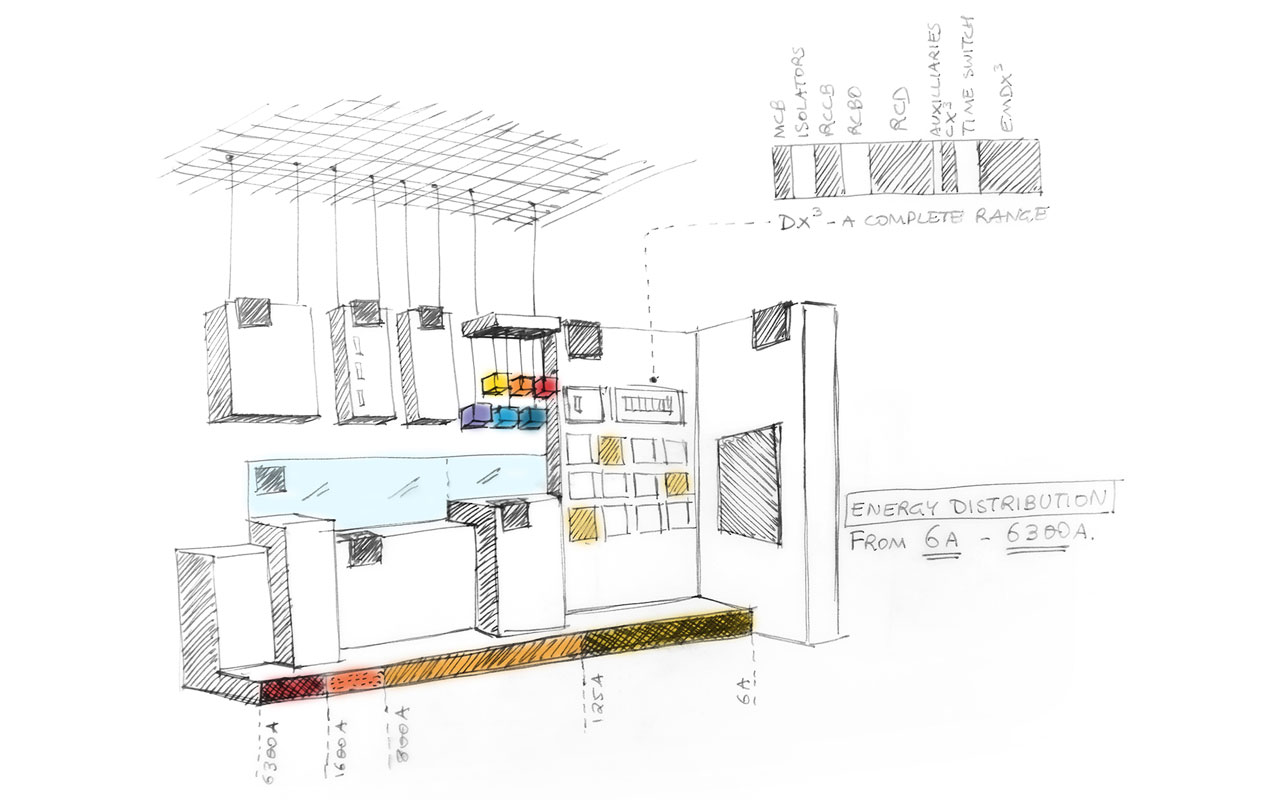 Visual Language and Communication
Innoval's visual identity is clean and white with minimal infographics to provide an uncluttered canvas for the communication system and product display. The product features have been broken down into bite sized nuggets and highlights. For example, colour coded breaking capacities have been showcased as lamps in their unique colours. The interactive automation display has universal backlit symbols representing each unique load, allowing the customer to explore different scenarios. The sensor display is accompanied by a symbolic edge lit graphic that glows when the customer is in the area, experientially communicating the concept of sensors.